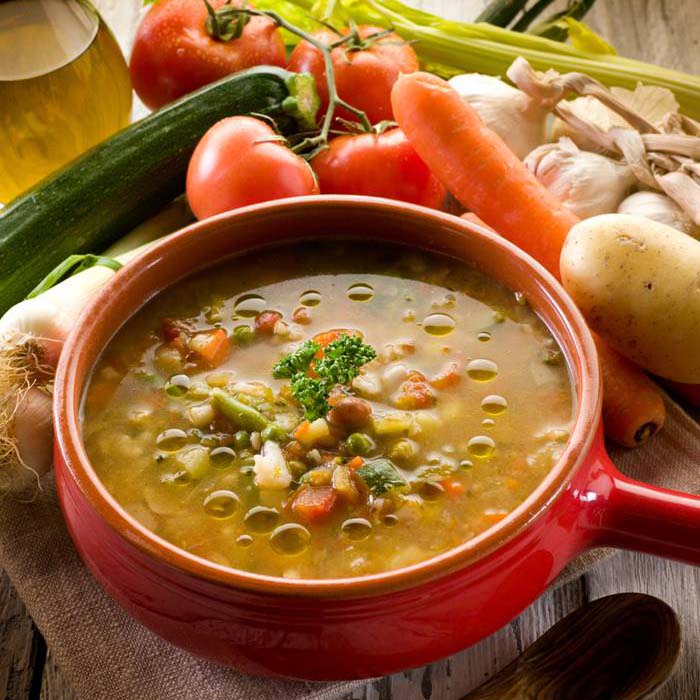 Ingredients
2 chicken pieces

1 carrot

1 zucchini

1 leek

1 potato

2 celery stalks

1 onion

Extra virgin olive oil, to taste

Fresh parsley sprigs

2 heads of garlic

Salt, Pepper, Cumin
Preparation
1. In a big saucepan, put all the vegetables cut in dices with chicken pieces and olive oil, salt, pepper ans cumin.

2. Cover with 1½ liter of water and cook at medium heat for about 30 minutes

3. Remove chicken pieces and reduce the vegetables in purée with an immersion blender.

4. Cut the chicken in small pieces and put them back in the sauce pan at medium heat.

5. n a small bowl, reduce the parsley and garlic in a purée and pour in the soup until desired consistency. Season again if necesssary.

6. Pour the soup in small bowls with a filet of olive oil. Serve with fresh bread.