O&O Mustard and O&O Grand Cru Apple Vinegar Ham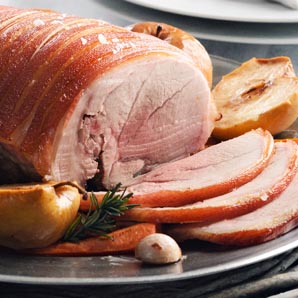 Preparation
1. Preheat the oven at 350°F.

2. Cover the ham with water in a cooker and let boil for 45 minutes.

3. Take the ham out of the water and insert the cloves into the meat.

4. Put the ham in a baking dish.

5. Mix all the ingredients for the sauce and baste the ham 3 times during the 2 hours of cooking.