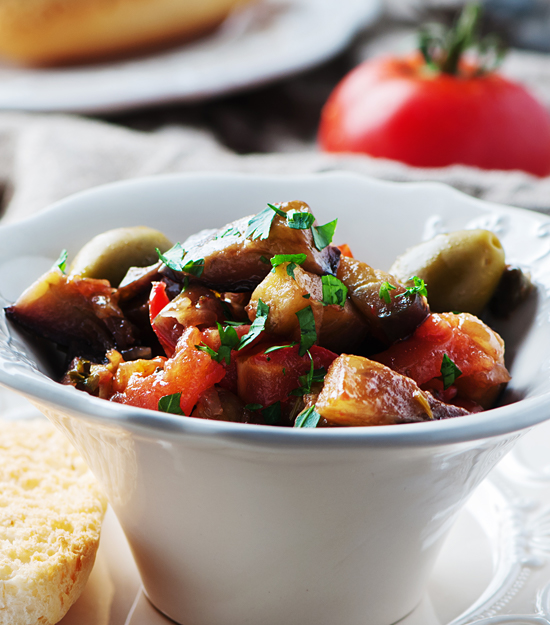 Ingredients
6 zucchini

1 large yellow bell pepper or 2 small ones

2 small eggplants

2 tablespoons of garlic powder

1/3 cup extra virgin olive oil

3 or 4 cans of tomato pulp, chopped

Salt to taste
Preparation
1. Cut the vegetables into brunoise (small pieces).

2. Pour olive oil in the bottom of the sauté pan over medium heat.

3. Add the zucchini and brown them.

4. Then add the peppers and grill them.

5. Sprinkle generously with garlic powder.

6. Add the eggplants and sauté until golden.

7. Add the tomatoes and salt to taste.

8. Let simmer for about 2 hours until the ratatouille is tender.

9. The recipe will be just as good if not better the next day. Rub fresh garlic on slices of frseh bread and drizzle with olive oil, Toast slices in oven and then serve with cold ratatouille on top. Treat yourself!