Marinated Lamb Chops in Extra Virgin Olive Oil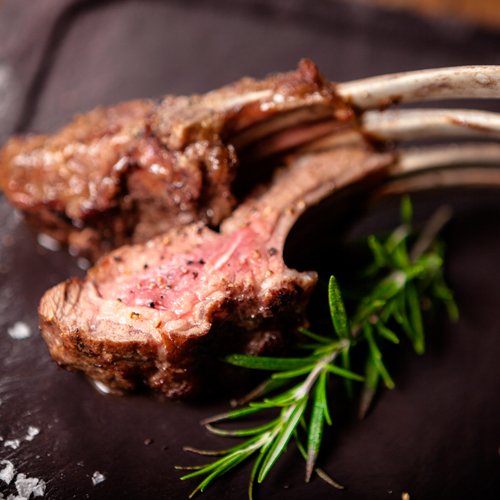 Ingredients
1 Rack of lamb, cut into chops

1 Fennel

1 teaspoon Anise seeds

8 Small fresh tomatoes

2 Fresh garlic cloves cut in half

Extra virgin olive oil (medium fruity)
Preparation
1. Slice fennel and sauté in a pan with a bit of olive oil.

2. Put chops with fennel in a dish to marinate and then add 2 pinches of anise and the fresh garlic.

3. Add fresh diced tomatoes, salt and pepper and cover with extra virgin olive oil.

4. Let marinate for about one hour on the counter.

5. Take chops out of the marinade and cook in a hot the pan with a little bit of olive oil. You can also grill the chops on the BBQ. Make sure to cook the meat from rare to medium rare depending on your taste.

6. Drain the fennel and tomatoes and sauté in the pan to serve with the lamb chops.