Crunchy Risotto with White Wine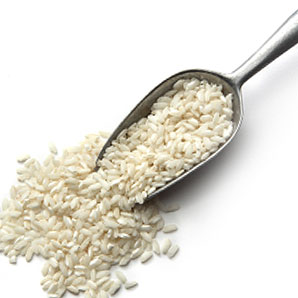 Ingredients
1 handful of risotto per person

Pitted black olive, chopped

Herbes de Provence

1 Espelette pepper (type of chili pepper)

1 french shallot

1 glass of white wine

375 ml (1 1/2 cup) chicken bouillon

Extra virgin olive oil

Parmigiano Reggiano cheese to taste

Saffron to taste
Preparation
1. In a heated pot, pour a small amount of olive oil and sauté shallots and then the rice.

2. Continue cooking until rice becomes transluscent, add the white wine and boil until the liquid has evaporated.

3. Add chicken bouillon little by little, keeping the rice slightly crunchy. Adjust seasonning.

4. Add Parmigiano Reggiano cheese and saffron to finish.