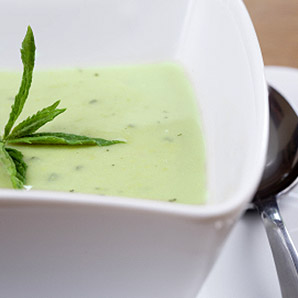 Preparation
1. Wash the cucumber and peel it by leaving a strip or two. Cut into pieces.

2. Peel the garlic clove and remove the green germ

3. Remove the crust from the bread and set aside. Cut the Inside of the bread into pieces.

4. Mix all ingrédients together and blend to obtain a smooth texture.

5. Pour into glasses and keep cool. Serve chilled.

6. You can use the bread crust to make your home made croûtons.