Easy Mustard Roasted Potatoes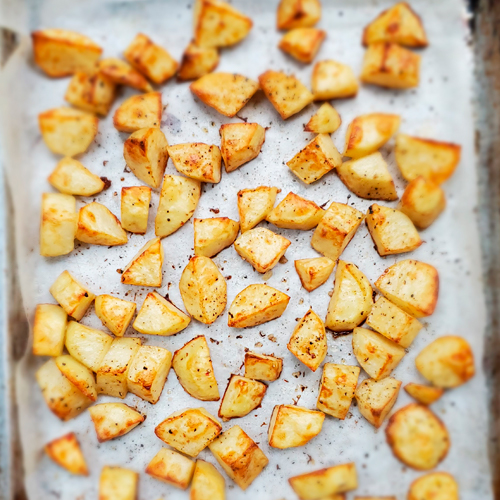 Preparation
1. For 2 servings – 3 to 4 medium potatoes

2. Slice peeled potatoes evenly, rinse and pat dry.

3. Mix mustard and olive oil in large bowl and then toss with sliced potatoes.

4. Place on a parchment lined baking sheet, add salt and pepper.

5. Potatoes should not be crowded to avoid steaming.

6. Roast at 425°F for approximately 30 minutes Roasting time may vary depending on oven.