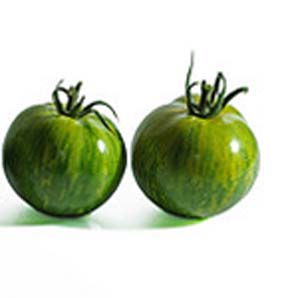 Ingredients
2 Green tomatoes

1 Mozzarella ball

60 ml (1/4 cup) Grated Emmental

3 Sprigs of fresh basil

4 eggs

250 ml (1 cup) Exta virgin olive oil O&O 8 Hojiblanca

500 ml (2 cups) Flour

12 ml (2 1/4 tsp) Baking powder
Preparation
1. Preheat the oven to 350°F.

2. Peel and deseed tomatoes and dice, small dice the mozzarella, rinse and chisel the basil.

3. Beat the eggs in a large bowl and add oil, Espelette pepper Fleur de sel ans ground pepper.

4. Add flour and baking powder in batches while mixing the preperation.

5. Add diced tomatoes, mozzarella, Emmental and basil.

6. Mix delicately.

7. Pour in a silicone tin or in a buttered bread pan.

8. Cook for about 50 minutes.

9. Leave it cool and unmould.