O&O Lemon and black pepper mustard pork tenderloins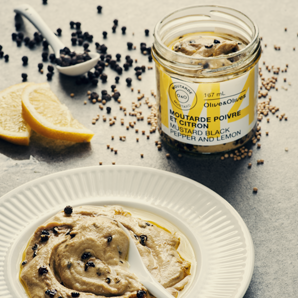 Preparation
1. Preheat oven at 375°C.

2. Mix all the ingredients for the marinade and baste the pork loins. Let rest for 3 to 4 hours in the refrigerator.

3. Cook the meat for about 30 minutes.

4. Brown the shallots with the mushrooms with 1 teaspoon of extra virgin olive oil.

5. Pour the white wine to deglaze and let reduce to 2 tablespoons of cooking juice.

6. Add the mustard and the cream and cook until the texture is thicker.

7. Serve with rice and a green veggie.