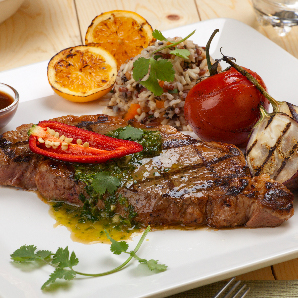 Preparation
1. In a bowl, mix O&O balsamic vinegar mustard, honey, O&O extra virgin olive oil, garlic, salt and pepper. Pour on pork chops and marinate for at least one hour.

2. Preheat BBQ at medium heat.

3. Grill pork chops from 3 to 5 minutes on each side.

4. Let rest under tin foil for 5 minutes and serve with a tasty summer salad and grilled vegetables.