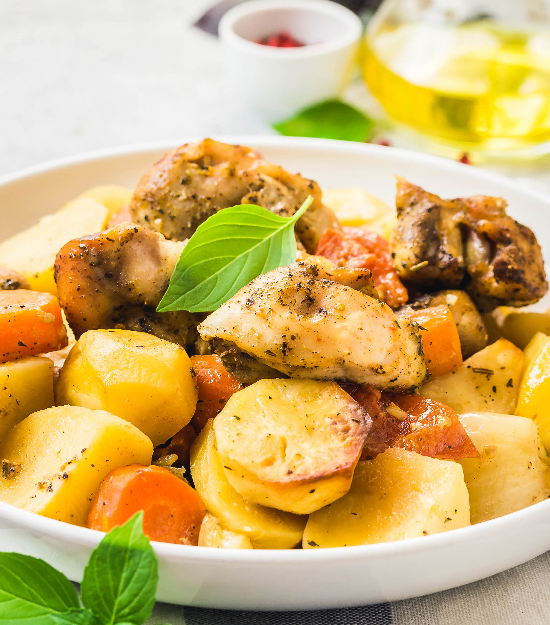 Ingredients
2 carrots

1 potato

1 head of garlic

1lb d'asperges parées

1 rutabaga

1 Jerusalem artichoke (depending on the season)

2 yellow onion

1 bunch of thyme

1 bunch of parsley

1lb powdered vegetable broth

2 tsp. extra virgin olive oil

Salt and pepper corns to taste
Preparation
1. Peel all the vegetables, slice the onions and cut the garlic into thin rings.

2. Slice all remaining vegetables into thick rings and set aside.

3. Heat 2 tbsp. of olive oil in stew pot and sauté onions and garlic.

4. Add herbs and mix.

5. Add vegetables, salt, pepper corns, vegetables , stock and olive oil.

6. Cook at very low heat for approximately 30 minutes.

7. Drain vegetables and serve with meat, fish or rice.

8. Save remaining olive oil for cooking.